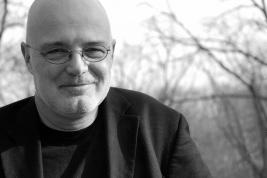 "
If we, every Sunday, deploy people into the world who are being sent out to love their neighbors as themselves - that's really good news for Muslims, it's really good news for Buddhists, it's great news for atheists. But if we send out people who are just out for themselves, or out for their religion, out for their political party.... well, we know where that leads. That's what we have now.
This for me is a great moment of great opportunity, a great opportunity for a new kind of faith.
"
~ Brian McLaren speaking at a Westminster Town Hall Forum in Minneapolis. Listen
here
.
A topic Brian talked about in this audio, which resonated with me, is the issue of identity. So often in Christianity, people partaking in other religions is seen as a threat to Christian identity. They are "other" who must be assimilated or marginalized. This attitude has caused many people of conscience to leave the Christian faith or radically reduce their own identity. Brian suggests a third way (similar to
Samir Selmanovic
in
It's Really All About God
) in which Christians can be secure in their traditions yet not see others as a threat or target for conversion.
I know the typical response is "But that
is
our calling - convert people." I used to believe this too, but over time it became apparent to me that maintaining this viewpoint made it completely impossible to truly love those around me - and loving those around me is my higher calling. I think sometimes we have to pray like Meister Eckert, "
God, save me from God
."